There are a few situations where you will want to link to a file stored in your Microsoft 365 OneDrive account, instead of uploading it directly to Moodle.
Submitting a video, presentation, PowerPoint or other large file. Moodle uploads have a 2MB limit; if your file is larger, you can upload the file to your Microsoft 365 One Drive and share the link with your instructor.
Submitting your resume and cover letter in Career Development. You can continually update your online instead of keeping track of multiple versions on your computer.
1. Navigate to https://office.com and log in using your CBD account (emailed to you during Orientation- if you do not have your Office 365 login info, please return to your course and use the Help button in the lower left to request it)
2. Click the OneDrive icon at the top of the page.

3. Click Upload and select the file from your hard drive.
4. Once your file is uploaded, click the Only you link to change sharing preferences.
5. Ensure that Edit link - no sign-in required is the selected dropdown AND Select Get A Link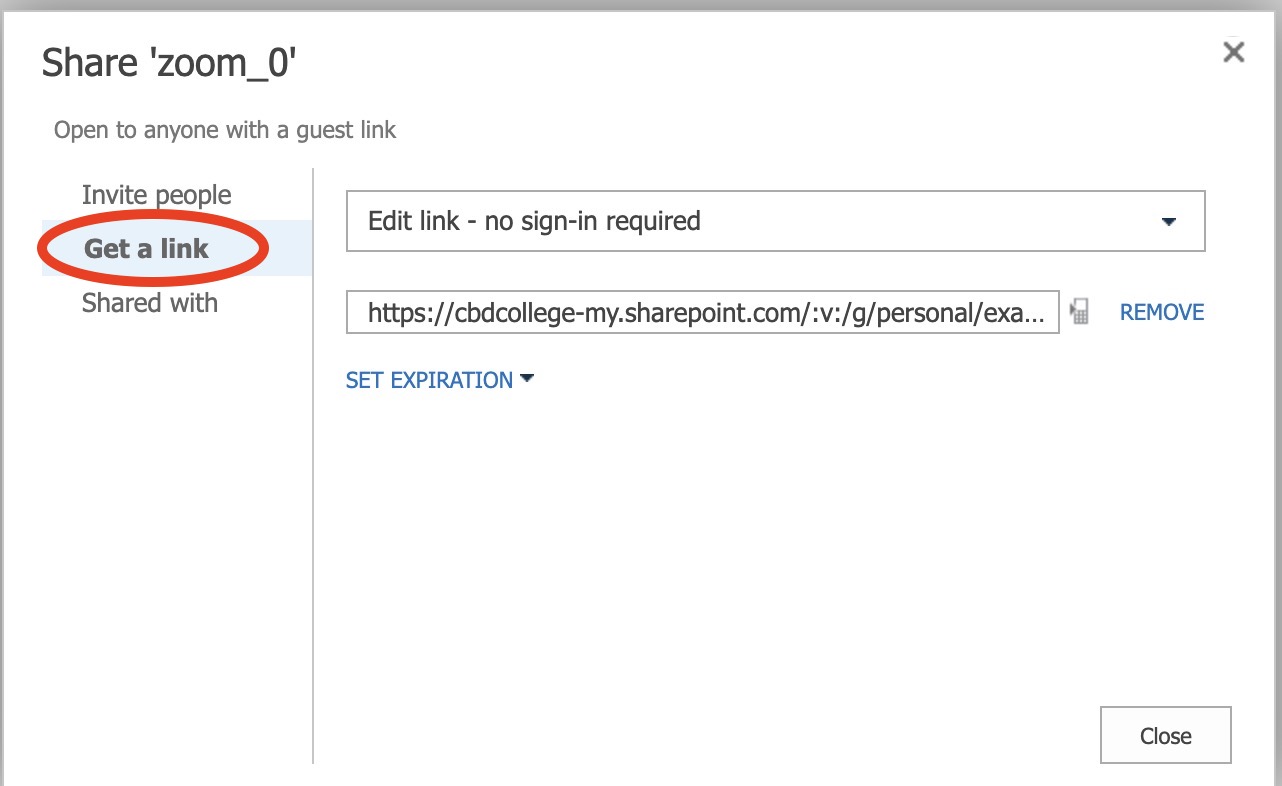 6. Copy the link and paste it into your assignment