CBD-issued Microsoft licenses do not give students access to the desktop versions of Word, Excel, PowerPoint etc. If you want to use the Microsoft Office desktop applications, you need to purchase a Microsoft Office. If you don't have your own license, you will not be able to open the desktop applications and log in with your CBD account.
You do have access to Office 365, which is a web-only version of Outlook, One Drive, Word, Excel, PowerPoint, etc. You can use these to complete your assignments if you do not want to purchase the desktop license.
To create new documents, you can login to
https://office.com
and use the left-side navigation to select the application and begin. If your instructor has provided a document to edit, use the steps below.
Edit and Submit Assignment Documents with Microsoft Online Applications
1. Navigate to http://portal.office.com and login with the Office 365 account. Your username and password were emailed to you before your first day of class - subject "CBD College Online Access.
2. In the Moodle Assignment, click to download the file and save it to your computer.
3. From your Office 365 Account's front page, select One Drive from the left-side navigation
4. Drag and drop the file to upload, or select the Upload button to select the file you saved
4. Click the document to open and edit in Word/Excel/PowerPoint When you are finished, save a copy to your computer.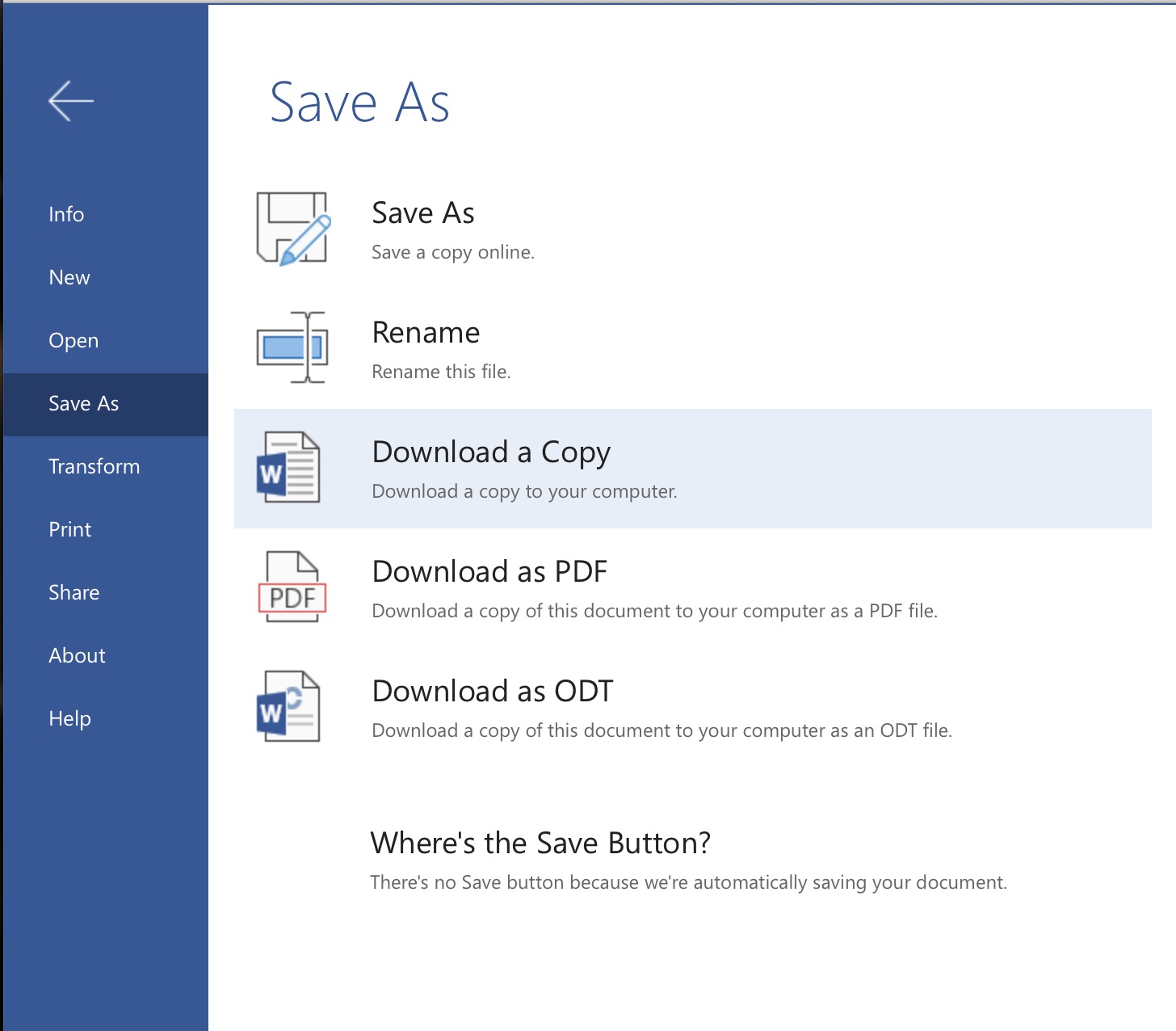 4. Return to Moodle and upload the file to your Assignment Activity.